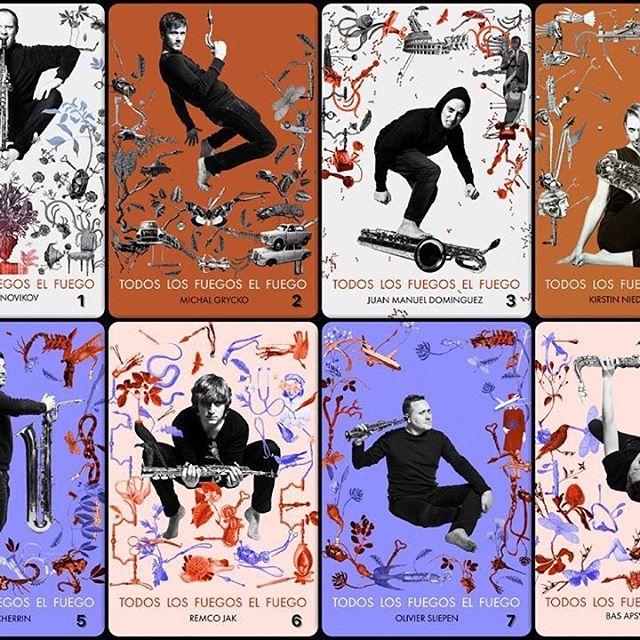 After two years of hard work, from the beginning of the project to its premiere, the Keuris and Amstel quartets are ready to record the epic composition "Todos los fuegos el fuego" by Maxim Shalygin.



Please help us to create a CD with the new unique piece for saxophone octet!

"Todos los fuegos el fuego"

The "Todos los fuegos el fuego" project was initiated by two Dutch saxophone quartets - Amstel Quartet & Keuris Quartet and composer Maxim Shalygin. Never before have two saxophone quartets collaborated on a piece of such difficulty and length (75 min.) with the usage of the saxophones from the soprano down to the bass saxophone. With this project, creators want to expand the possibilities of saxophone performance and contribute to the creation of an international saxophone repertoire.

After two years of hard work, from the beginning of the project to its premiere, we want to ask for your support in creating a high quality CD of this exceptional piece.


The "Todos los fuegos el fuego" is a unique musical work: a musical cycle that immerses the listener for one hour in a mystical act, sparking the imagination and opening up unknown emotional conditions. The piece was inspired by "Todos los fuegos el fuego", arguably the most enigmatic book by the great Cortázar. All the short stories in this collection share an entrance into a parallel, magic reality, sometimes near to ours, sometimes strikingly different from it. Suite's overall structure consists of eight parts, performed by eight saxophone players — as many as there are stories in the book. The saxophone is chosen for a reason, since, for all his knowledge and passion for music, jazz claimed the most of Cortázar's attention. Jazz, and accordingly the sound of the saxophone, was his muse and a constant presence in many of his most well-known fiction.

Why donate?

The production of a CD is a milestone in the creative career of every ensemble and composer. We are sure this recording will be impressive for the audience, and inspiring for saxophonists around the world. Your financial support will be used to pay for the rent of the recording space, the work of musicians and the work of the recording company.

How to donate?

On this page you'll find instructions and options to make a contribution. Crowdfunding is a co-project and we would like to do something in return, especially for you. Please make your choice from the various options and gifts we prepared for you!

We thank you from the bottom of our hearts and from the the sounding soul of our saxophones.

If the project succeeds....

We will be glad to see you at our CD release!

9th November 2019 at the Verkadefabriek during November Music Festival.